TEAM IRELAND HAS A NEW ENERGY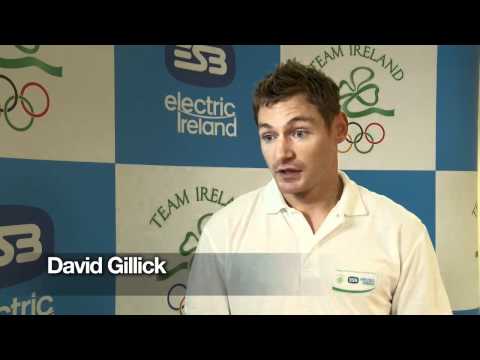 The Olympic Council of Ireland (OCI) today revealed ESB Electric Ireland as an official sponsor of Team Ireland for the London 2012 Olympics.  The announcement was made by President of the OCI, Pat Hickey at the ESB Sportsco sports facility in Dublin 4 in the company of some of Team Ireland's Olympic hopefuls to include Deirdre Ryan, Katie Taylor, Derval O'Rourke, David Gillick, Jenny Egan, Caroline Ryan, Peter O'Leary, Ailing Cooney, Niall Wynn, Chloe Magee and Members of the Womens Hockey Team.
Speaking at today's announcement ESB Chief Executive Padraig McManus said ESB Electric Ireland were proud to be supporting Ireland's athletes in their journey to London 2012.
"ESB have a long tradition supporting sport in this country. Over the years, we have been involved both in the community at grassroots level, as well as supporting elite athletes and teams across a broad range of codes including basketball, GAA, rugby, athletics and hockey." said McManus. 
"ESB Electric Ireland is a proud Irish company with a positive and energetic vision for the future. We understand the important role sport plays both in our communities and our country, and indeed in portraying a positive image of "Brand Ireland" abroad. Sport has an incomparable power to energise a nation."
"ESB Electric Ireland is looking forward to working with the OCI and Team Ireland over the next twelve months. We are proud to be able to support Team Ireland along the road to qualification for London and look forward to seeing what happens when we combine our energy and passion with that of the many athletes who will form the 2012 Team Ireland"
Pat Hickey, President of the OCI said they were hugely impressed by ESB's plans for supporting Team Ireland.
"We in the OCI are naturally delighted to have ESB Electric Ireland as official sponsors for Team Ireland. They have an enthusiasm and energy for Team Ireland which matches that of our own athletes. We are very much looking forward to an exciting year which will hopefully culminate in a great performance for Team Ireland at London 2012"
Electric Ireland's support of Team Ireland will continue until the end of the London 2012 games, and McManus said the company will be announcing details of their support plans over the coming weeks. 
For further information:
Caroline Ledwith / Lynne D'arcy, WHPR
ESB Contact
OCI contact – Jack McGouran Quest PR